Anne McAllister stopped by the Tule blog to discuss the third book in The Cowboy's Code series, A Cowboy's Secret!
Where did you get the inspiration for A Cowboy's Secret?
I met both J.D. and Lydia first in my book, Cowboy on the Run. J.D. is the foreman of Trey Phillips' ranch, but he lives on the much smaller spread he grew up on, a ranch Trey now owns.  And Lydia is Rance's law partner. She's whip-smart, very verbal, law-school-educated, and beautiful, to boot. I thought she'd make a good counterpart to J.D.'s stoic, silent, school-of-hard-knocks-educated cowboy. It was sort of opposites attract, which isn't something I've written a lot, but which appealed to me when I met them.  I thought Lydia would admire the physical J.D. – and she did. She also admired his competence.  I didn't know what on earth J.D. was going to think of Lydia.  She seemed a long way out of his comfort zone.  But it became clear pretty quickly that J.D. had issues beyond his thoughts about Lydia. None of us – not me, not Lydia, not even J.D. himself – knew that J.D. had issues that went beyond even what he imagined they were!  That was a revelation.  A Cowboy's Secret was a fun book to write because getting into J.D.'s head was such a challenge. He was pretty much determined to be a closed book. We had a lot of staring contests – me and J.D., me and the blank page he wasn't contributing to. But at last we got a book out of him.  I'd like to think I wore him down, but I suspect it was Lydia who finally managed to do that!
How is J.D. different from your other Cowboy's Code heroes, Riley, Rance, and soon Gus? How is he the same?
J.D. is a salt of the earth kind of guy.  He's someone you can depend on absolutely – one of those cowboys that tradition says you can "ride the river with." But he is by no means perfect – and he knows it.  In fact he knows his major flaws better than anyone.  He has a secret which he's determined that no one will learn.  But it's hard to keep a secret when it comes up and bites him at the most inopportune times – like when the book begins and he finds out that Trey Phillips has sold the ranch that he'd been hoping to buy.  He feels furious and betrayed. But he feels even worse when he figures out that he can't really blame Trey. He has to blame himself. That personal frustration is not one that Riley or Rance or Gus experiences.  Riley is probably closest to J.D. in that they are both basically close-mouthed, hard-edged, responsible, honorable men who are doing what needs to be done. Rance is, in some ways, the least like J.D.  In J.D.'s estimation, Rance is everything that he is not – worldly, ambitious, clever, well-educated – all the while managing to deal with having Trey, his father, pushing at him and trying to manipulate him. It's a situation J.D. couldn't have tolerated in a million years.  And Gus – well, Gus is J.D.'s brother, but they are definitely not cut from the same cloth.  Gus is like a sparkler – flashy, fun, life of the party. At least he always has been.  That's why Gus hasn't been able to settle down. There were always places to go, broncs to ride.  That was why he'd broken things off with Mary.  J.D. had no such desire to wander. He would settle down if he could. He can't because the one woman who tempts him is Lydia Cochrane – and there is no way on earth a brainy, beautiful lawyer like Lydia will look twice at a stubborn silent cowpoke like him.
If you could spend the day with J.D. or Lydia, who would you choose and what would you do? 
I'd spend a day with J.D. because I'd rather be on a ranch than in a law office! I suppose, if he asked, I'd be willing to do whatever jobs he was doing that day, though he's certainly more fit than I am — and younger, too. So I don't know that I would be able to keep up!  But if the fictional 'me' got to go out with him on the ranch, that would be great.  And besides spending a day working with him on the ranch, I would also enjoy watching him work with horses where I'd see J.D. at his quiet competent best.  Whatever we did, though, I'm fairly certain we wouldn't be having any long discussions. J.D. is not a talker. Even when we were working on his book, he played his cards very close to his chest.  No chatter for that man!  But watching him in action would be a treat. I'd love that.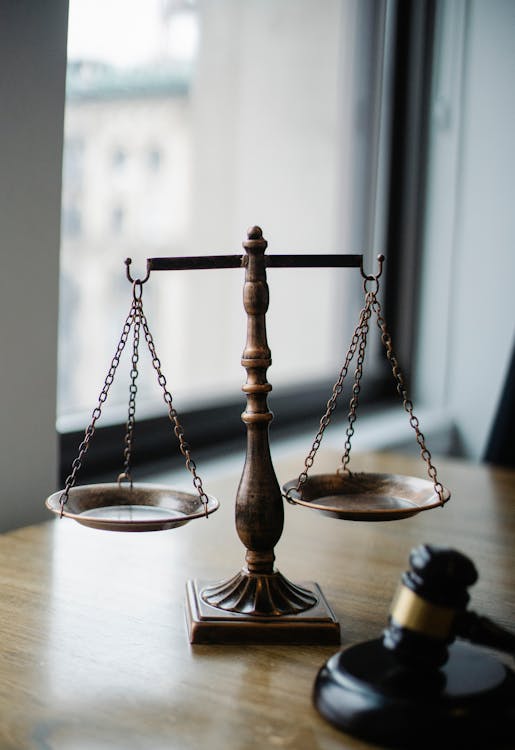 Did you need to do any research for this story? If so, what? 
I had to learn about what Lydia would do in her law practice.  I spent long hours on the phone with one of my husband's cousins, a lawyer in Pennsylvania, who talked me through a lot of the details that Lydia would be dealing with.  We had a good time batting around what I wanted Lydia to have to contend with.  I think my lawyer in-law enjoyed it as much as I did. She had already talked me through some of Rance's lawyerly  dealings in Cowboy on the Run, so she knew what she was getting into.  I'm extremely grateful to her for having taken the time not only instructing me in the life in a legal practice, but mostly in telling me how lawyers think. It's not the way I think, believe me.
What are you currently reading?  
I have three books that I am in various stages of reading. The first is The Art of Gathering by Priya Parker.  As an introvert I don't get energized by meetings and group activities as a whole, but I do find gathering with others can sometimes provide wonderful and stimulating experiences. I want to know more about what goes into conscious gathering to facilitate that happening when I'm part of a group. I'm not very far into the book right now, but I am finding it thought-provoking. I'll be interested to see what my take on it is once I've finished it. The second is Pippa Grant's new rom-com, Irresistible Trouble.  I have enjoyed lots of Pippa's books over the past couple of years (she had a considerable back list by the time I discovered her, so I got to do a lot of catching up), and I've found them fun and charming and very often they make me reflect on relationships in ways I have not considered them before.  Irresistible Trouble is doing that because charming, handsome, fun baseball player Cooper Rock, who has been in a number of her books, always with a good prank at hand, has met his match in pop star sensation, Waverly Sweet, a young woman who is doing even better at making the world a better place than he is.  Cooper is the anti-grump in a world filled with grumpy heroes, and while I like a grumpy hero as well as the next romance reader, I have been charmed by what Pippa has done with Cooper and Waverly.  I'm not at the end yet. I'm getting there, and I should stop writing this so I can go finish it and find out how on earth they're going to resolve their overly busy lives to be together.  But if you're in the market for a fun, sometimes over-the-top read, give it a try.  And then there's Float Plan by Trish Doller, which I just finished last night .  I found it at my library and picked it up because the heroine was going to sail through the Bahamas, and I'm a sucker for sailing books because I get so deathly seasick that about the only way I can 'sail' is virtually on the pages of a book.  While I have written sailing books in my life, I give credit to Peggy Nicholson and Antoinette Stockenberg, sailors and writers both, who have talked my characters through many times at sea.  They did for sailing in my books what my lawyer cousin-in-law did for Lydia's legal chops.  Anyway, Float Plan was a lovely book, by turns making me smile and feel sad as the heroine took off to sail her way through the Caribbean as a way of coming to terms with her fiancé's suicide.  It sounds grim. But with the sadness comes determination and despair and inklings of hope and satisfaction and, ultimately, joy that learns to live with that piece of sadness alongside.  Trish Doller made it a voyage I was glad I took.  Going on Anna's journey from grief to a new stage of life (never forgetting the man who left her behind even as she learned how to move beyond where she'd been left) was believable and rewarding.  Float Plan is the first of three books with related characters, Anna's sister, and the Irish sailor Keane's brother, are protagonists in the next two. I'm looking forward to them both.           
About the Author
Years ago someone told Anne McAllister that the recipe for happiness was a good man, a big old house, a bunch of kids and dogs, and a job you loved that allows you to read.  And write.  She totally agrees.
Now, one good man, one big old house (since traded for a slightly smaller house. Look, no attic!) a bunch of kids (and even more grandkids) and dogs (and one bionic cat) and seventy books, she's still reading.  And writing.  And happier than ever.
Over thirty plus years Anne has written long and short contemporary romances, single titles and series, novellas and a time-travel for Harlequin Mills & Boon and for Tule Publishing. She's had two RITA winning books and nine more RITA finalists as well as awards from Romantic Times and Midwest Fiction Writers. One of the joys of writing is that sometimes, when she can't go back in person, she can go back in her mind and her heart and her books.