Joanne Walsh stopped by the Tule blog to discuss the third book in her Greek Island Millionaires series, The Millionaire's Marriage Proposal!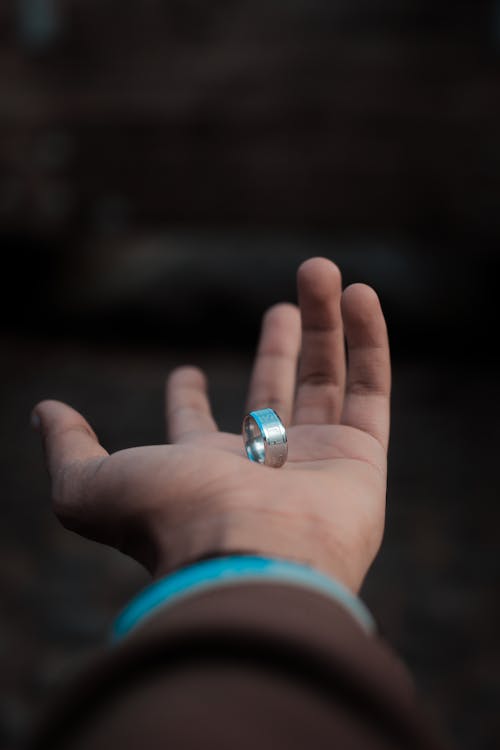 Where did you get the inspiration for The Millionaire's Marriage Proposal?
I've always been a fan of the marriage/engagement of convenience theme, and with this novel, wanted to challenge myself by taking an apparently convenient proposal and giving it a modern, believable spin. As it turns out, the hero, Dimitri, is proposing for real; he loves the heroine, Sally, and as a true alpha male, wants to do the best for their unborn child. But as Sally has reason to believe he might have other motives things don't turn out the way he planned!
This is a fun second chance romance. What drew you to this trope? What's your favorite trope to write?
I love the thought that we can have second chances in life, and I'm also fascinated by the concept of first love and how intense it can be. So I decided to take the two, mix them together and see what happened.
Sally and Dimitri have existed side by side for fifteen years since they split in a small Greek island community. Secretly, neither has stopped loving the other. The question is, now an opportunity has arisen for them to get close again, in the shape of relaunching Sally's business, can they overcome the hurt and the lack of trust that swirls between them and reclaim the affection they once had?
My favorite trope is the secret baby because no matter how unexpected a child might be, it has the power to bring people together and heal.
How do you relate to Sally, your heroine, and how do you hope readers will relate to her? How do you relate to Dimitri?
I wrote Sally wanting the reader to understand how a lack of love in her earlier life has made it hard for her to recognize that lasting love has been there, right under her nose, all along. She starts the book feeling daunted and alone, but draws on the resilience and stubbornness she's developed that have got her through some tough times. When the opportunity to start over doing something she's passionate about comes along, she has to make a decision. If she goes with it, it's her chance to break free, but it also means accepting Dimitri's support.
I hope readers will enjoy her journey of growth and self-discovery. Personally, I relate to her because I'm willing her to succeed.
Dimitri, of course, is a romantic hero, so he has some archetypal fantasy qualities, such as being impossibly good looking and possessing unmatched prowess in bed! But because of his life experiences, he's learned sensitivity and he also has flaws. It's that less perfect, emotional side to him that intrigues me.
What was your favorite scene to write and why?
My favorite scene has to be the first time that Sally and Dimitri make love. They've traveled far to get there, and the sexual tension between them is at boiling point. What makes it more special for me is that Sally, after a lot of wrestling with her lack of confidence in the bedroom, pushes herself to take control—with red-hot results!
Here's a little snippet for you:
 "Hey, don't do things like that to me," he gritted, taking hold of her chin and cupping it, "or I may have to make love to you."
"There's no may about it," she replied, secretly reveling in the way he reacted.
Staring at her, one brow quirked with surprise, he moved his hand to smooth back her hair from her cheek. "Are you saying what I think you are, Sally? That you want to—"
"Make love. I'm ready now."
"My Sally, I should ask you if you're really sure about this. It seems quick after what we talked about." Caressing her jaw, he searched her face. "But when I look in your eyes, I see fire, and when I listen to your voice, I hear certainty. You're ready." He bent and brushed her lips with his. 
Any lingering hesitation melted away like icicles in the sun as her longing for him, for his mouth and his body to meld with hers, took over. Shifting herself from under him, she pushed herself off the bed and got to her feet, surveying him for a second before reaching for the concealed zip on the side seam of her dress and pulling it with a determined little tug. "Let's get on with it," she announced curtly. Pushing the shoulders of her dress down and letting the garment drop to pool at her feet, she registered with deep satisfaction his expression of surprise, the look of sheer hunger, as his eyes landed on her naked body. Since she didn't possess sexy lingerie, she'd opted for dispensing with underwear altogether…
What are you currently reading?
 Currently, I have Summer of '69 by Erin Hilderbrand on my Kindle. It's a kind of coming-of-age story, set around four siblings in the last tumultuous year of a decade when everything changed. It's the perfect summer read because the author has a light style yet manages to pack in lots of relationship drama against an evocative setting.
About the Author
Joanne Walsh became hooked on romance when her grandma gave her a copy of Gone with the Wind for her birthday. The teachers at her strict girls' school didn't approve of a ten-year-old reading such a 'racy' novel and confiscated it. But Joanne still became a voracious romance reader and, later, an editor for one of the world's leading women's fiction publishers, where she could do two of her favorite things: work with her beloved alpha-male heroes and spend time in the USA. These days, Joanne lives in the south of England and divides her time between freelance editing, writing and spending time with her very own real-life alpha…