Kaz Delaney stopped by the Tule blog to discuss the first book in the Hart of Texas Murder Mysteries series, A Bittersweet Murder!
Welcome to Tule! Can you share a fun fact about yourself to help us get to know you?
Okay… a fun fact? Well, my kidneys are in the wrong place, but I doubt that helps you get to know me better. Ha! What might help is to tell you I'm a pretty ordinary person who happens to have a somewhat extraordinary job that I love.  
I'm a home-lover who loves to cook, bake and preserve and like my protagonist Rosie, I also like to grow fruit and vegetables.  I dislike cold weather and love hot weather, though regardless of the season you'll often find me at the beach, either soaking up rays or walking along the water's edge. Luckily, we live quite near both the Pacific Ocean and Australia's largest lake, so there are plenty of opportunities.  
Add to that, if there's music anywhere in my vicinity I find it impossible to remain still! True! I wiggle and jiggle and yes, I'm also that dreaded Mom/Grandmom who sings to the piped music in shopping centers and supermarkets. Loudly.
I guess if I was to summarize, I'd say I am a beach loving, pie baking, vegetable growing, party lover who values a smile over just about everything, and if a stranger offers a heartfelt smile, it can make my day.    
Where did you get the inspiration for A Bittersweet Murder?
Having been a Christie et al devotee since I was quite young, barely a teen in fact, of course I adore cozy mysteries. I don't think there was a specific moment of inspiration for A Bittersweet Murder but more of a compilation of things that I love in this type of mystery, and more to the point – in a series. Things like interesting, entertaining characters and a strong community base. The protagonist Rosie Hart came first. She's a great friend, and very loyal, so she'll always jump in to right any injustice. She's a strong, warm, passionate young woman with a nose for mystery and a penchant for sometimes finding herself in trouble. And what's more trouble than finding you're under suspicion for a murder you didn't commit?
In creating Airlie Falls, I strived to present a town populated with colorful, entertaining characters; a place where people have your back and community isn't just a word, it's a way of life – a place you want to return to. Hopefully I've achieved that and it's been so heartwarming to read so many reviewers refer to feeling like they're in a warm hug when they spend time with these townsfolk.   
However, it's a murder mystery and as with each time I plot a new story, one phrase plays over and over in my head: Everybody has secrets. In real life, those secrets need to be respected. But my characters? (Insert evil laughter) They're not so fortunate and it's my job to drill down and discover if they're the kind of secrets that need to be revealed. 
And it's no spoiler to say that one of those revelations involves a long-ago mystery that's tied to the present and that's another element that I love. It's such fun to peel back those layers and uncover truths from the past that can explain and solve mysteries of the present.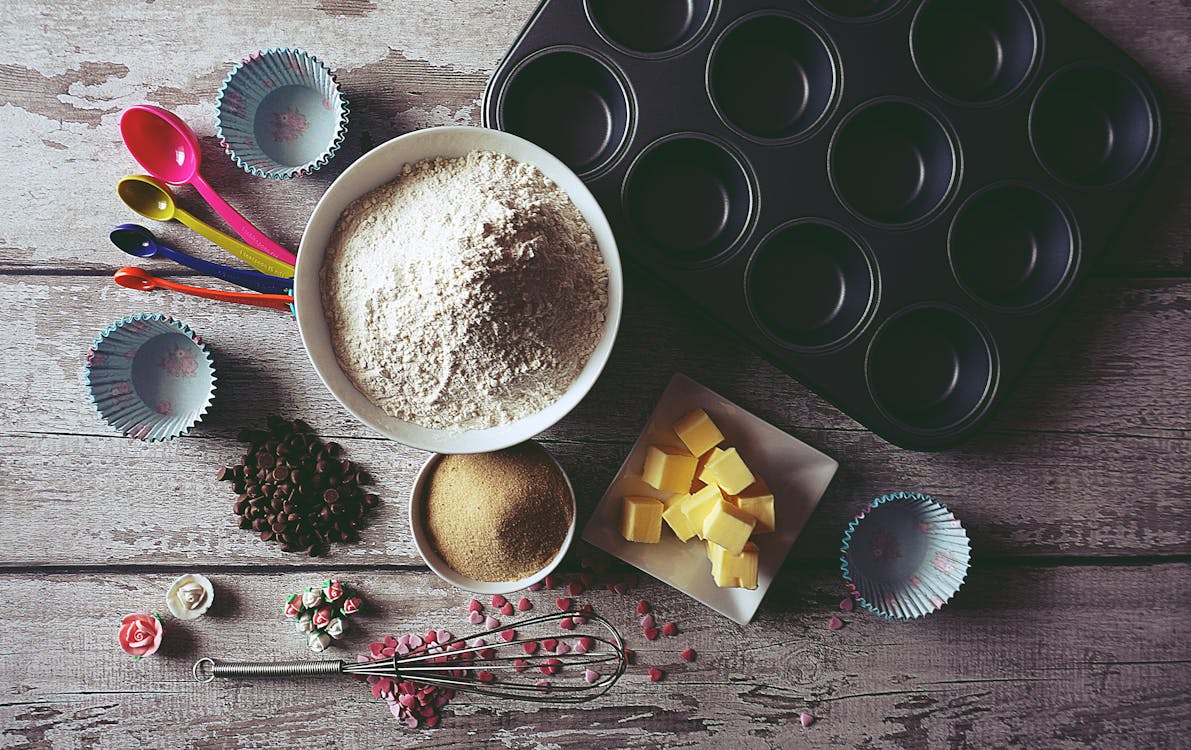 Your heroine, Rosie, is an amateur baker. Are you a baker too? Do you have any delicious recipes you can share?
Absolutely! Like Rosie, I love baking. However, I'm a home baker and what I bake doesn't always look like it does in the recipe book. It usually tastes pretty good though – and I always think (hope) that makes up for my clumsier presentation. Rosie on the other hand can create both heavenly tasting goodies that look just as divine. She's my baking idol! 
I have dozens of cookery books, though many of the sweet treats I bake are from recipes that have been passed down from my mother, mother-in-law, aunts and grandmothers – or passed sideways from friends or other family members– and even handed over (the back fence) from neighbors who also love baking. So, it was tricky deciding what to share here. Which one? 
What I eventually decided upon is a healthier option with a decadent twist. It came from my sister-in-law in my early married years; it's one we don't bake often as a little bit goes a long way. While it's heavy on ingredients it's light on effort, and that's always a bonus. And it's delicious!
It's three layers and serves 12, so it also makes a great party cake. And the best part? It always looks the way it's supposed to look! Yay! 
Chocolate Carrot Cake with Pineapple
Serves 12 
1 – 3 layer 9 inch round cake
Ingredients
Ingredient Checklist
2 cups all-purpose flour
2 cups white sugar
2 teaspoons baking soda
1 teaspoon salt
½ cup unsweetened cocoa powder
4 eggs
1 teaspoon vanilla extract
1 ½ cups vegetable oil
2 cups grated carrots
1 cup crushed pineapple with juice
1 (8 ounce) package cream cheese
½  cup butter
1 pound confectioners' sugar
½ cup flaked coconut
1 cup chopped walnuts
Directions
Step 1
Preheat oven to 350 degrees F (175 degrees C). Grease and flour three 9 inch round cake pans.
Step 2
In a medium bowl, stir together the flour, sugar, baking soda, salt and cocoa, set aside. In another bowl, stir together the eggs, vanilla and oil. Stir in the dry ingredients until they are completely absorbed. Fold in the carrots and pineapple. Pour the batter evenly between the three prepared pans.
Step 3
Bake for 30 minutes in the preheated oven, until a toothpick inserted comes out clean. To make the frosting, combine the cream cheese, butter and confectioner's sugar in a medium bowl. Beat until smooth, then stir in the coconut and nuts. Frost cake when cool.
Where and when do you get most of your writing done? 
Despite having two designated office areas in the house, I find I'm most productive in my recliner chair with my laptop on my knee. While in my recliner, my body is relaxed and my mind is free to create. (And my knees thank me. They complain loudly if I sit in an ordinary chair for any length of time. Go figure.) 
Yes, it sounds counterproductive in a world that promotes standing desks, ergonomic chairs and balance balls, and yet crazily, it works for me. I do have to often set timers to remind me to get up and move though because otherwise I get so wrapped up in the work that hours would slide by and I'd still be there in that one spot! 
I look out at palm trees and the most stunning hibiscus tree. Not a bush, which is more traditional, but a ten feet high tree that's always awash with gorgeous baby pink blooms, and whose branches drape like a willow.  I'm constantly amazed at how many varieties of bird feed from that tree! Parrots to magpies to teeny birds – they all come. According to my late mother-in-law this hibiscus variety is called 'Apple Blossom' but I've never confirmed that officially. She gave it to me when I was first married, and I really like that name, so for me, that's what it will always be called. 
What are you currently reading?
I have just finished The Russian Wife by Barry Maitland. Barry is an expat British architect who moved to Australia for work about thirty years ago and writes a police detective series featuring the team of Brock and Kolla. They're set in London which he claims is a great excuse to spend several months each year there in the name of research. I'm figuring that means I should look to spend several months each year in the US, particularly Texas, in the name of research, right? Anyone got a spare bed available? I don't eat much… 
Next on my pile? A complete change of pace. It's a romance by my dear friend and Harlequin author, Annie West, entitled 'One Night with Her Forgotten Husband'. 
Thank you so much for this opportunity to chat. It's been such fun! 
About the Author
Award winning YA & children's author, Kaz Delaney, and her alter ego, have currently sold 73 titles between them over a 26 year career.
Her books have won many awards, among them the prestigious Aurealis Award for best paranormal and ARRA (Australian Romance Readers Association) awards. Her novel 'Dead, Actually' (Allen & Unwin) was nominated for a Davitt Award, (Best crime novel, Sisters In Crime) in the YA section.   Dividing her time between teaching and writing, Kaz formerly tutored Creative Writing for CSU's Enrichment Program as well as teaching and creating courses for the Australian College of Journalism.
Having always had a love of cozy mysteries, Kaz is having so much fun writing her Hart of Texas Mystery Series for TULE Publishing, that she worries it's not legal!
With their family grown and gone, Kaz lives with her wonderful husband at beautiful Lake Macquarie, Australia, a place she describes as a strip of land between the ocean and lake.  Like Rosie, Kaz loves to bake and grow vegetables and unlike Rosie, manages to make a mess of every crochet task she undertakes.