Denise N. Wheatley topped by the Tule blog to discuss her new Christmas book, Christmas in Full Bloom!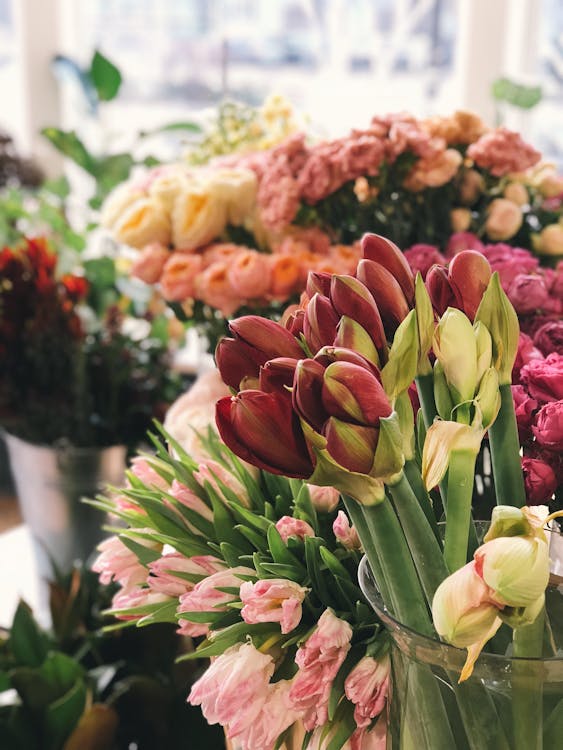 Where did you get the inspiration for Christmas in Full Bloom?
I have to give my mother the credit for inspiring Christmas in Full Bloom. Christmas is my family's favorite time of the year, and the holiday season has always been a big deal around our house. So writing holiday stories that celebrate the season is such a pleasure. Also, like my book's heroine, my mother is a floral designer. Incorporating her love of flowers into the book brought back wonderful memories of my mom's beautiful designs. 
How do you relate to Lauren, your heroine, and how do you hope readers will relate to her? How do you relate to Mel?
I relate to Lauren in that we're both go-getters. Like me, she wasn't afraid to step out and pursue her dreams. One thing I admire about her character that I wasn't able to do was move away from my hometown to pursue my career. I grew up in Chicago and always dreamed of living in LA. But I'm such a mama's girl that I never made that happen! Maybe one of these days…
As for Mel, I can relate to his character because he is so loyal to his family. Mel is a doctor, and his father owns a medical clinic in their hometown of Maple Valley, Michigan. Rather than move away and work for a big fancy hospital, Mel chose to stay in Maple Valley and work alongside his father. Sticking close to home and putting family first is something I've personally experienced.
I hope that readers can relate to my characters' desire to find fulfillment in life, all while pursuing their dreams and balancing their careers.
Christmas in Full Bloom is a sweet second chance romance. What drew you to this trope? What's your favorite trope to write?
I am a big believer in second chances, and love the idea of revisiting old potential flames in hopes that the second time around will be the charm. In both of my holiday novels, Love at the Icicle Café and Christmas in Full Bloom, my heroines have second chance encounters with heroes in which they share some sort of past. Exploring the possibility of a relationship with someone familiar is so exciting to me, both in fiction and in real life, which is why this trope is one of my favorites.
Do you have any favorite Christmas or holiday traditions?
I have a couple of wonderful Christmas memories/traditions from childhood that we still practice today. One is opening a gift on Christmas Eve. That is always a lot of fun. Another is trimming the tree together as a family. As a child, my father did the heavy lifting while my mother did the majority of the trimming. Now that I'm an adult, I do most of the work while Mom sits back and bosses me around!
What are you currently reading?
I am currently reading Just a Little Married by Reese Ryan. It's about a woman who needs to find a husband immediately in order to claim an inheritance. She turns to a former flame and makes him an offer that he can't refuse. Once they reconnect, they realize that the love between them never died. I am loving the book so far!
About the Author
Denise N. Wheatley is a lover of happily-ever-afters and the art of storytelling. She has written (and ghostwritten) numerous novels and novellas that run the romance gamut, from contemporary to paranormal, sweet to steamy. Denise strives to pen entertaining stories that embody matters of the heart, while creating characters who are strong, colorful and relatable.
She is an RWA member and received a B.A. in English from the University of Illinois at Chicago, the city where she was born and raised. When Denise is not sitting behind a computer, you can find her in a movie theater, on a tennis court, watching true crime television or chatting on social media.