Karla Kratovil stopped by the Tule blog to discuss the second book in The Maidens of Marbury series, Saving a Scoundrel!
Welcome to Tule! Can you share a fun fact about yourself to help us get to know you?
Hello! I don't know if this is a fun fact or just an embarrassing fact… I love to roller skate but every time I go to a rink, I end up falling and busting my butt at some point. I was recently in NYC and in Rockefeller Center where they have ice skating in the winter they now have a roller skating rink. My family and I had so much fun, but you guessed it, I fell trying to move out of the way of a small child. A whole lot of tourists got to see me fall on my butt. 
Where did you get the inspiration for Saving a Scoundrel and The Maidens of Marbury series? 
The inspiration for the Maidens of Marbury series was my mother and her group of friends. These women have been getting together for forty years to "Stitch n' Bitch". Their friendship has supported one another through a lot of life's ups and downs. I loved the idea of a circle of friends that meet regularly, and I chose to make it a book club because that's the kind of club I would join. The love letters they found inside the books at their bookshop just sort of showed up as I was writing the scene. Writing the over-the-top love letters became one of my favorite parts of the series.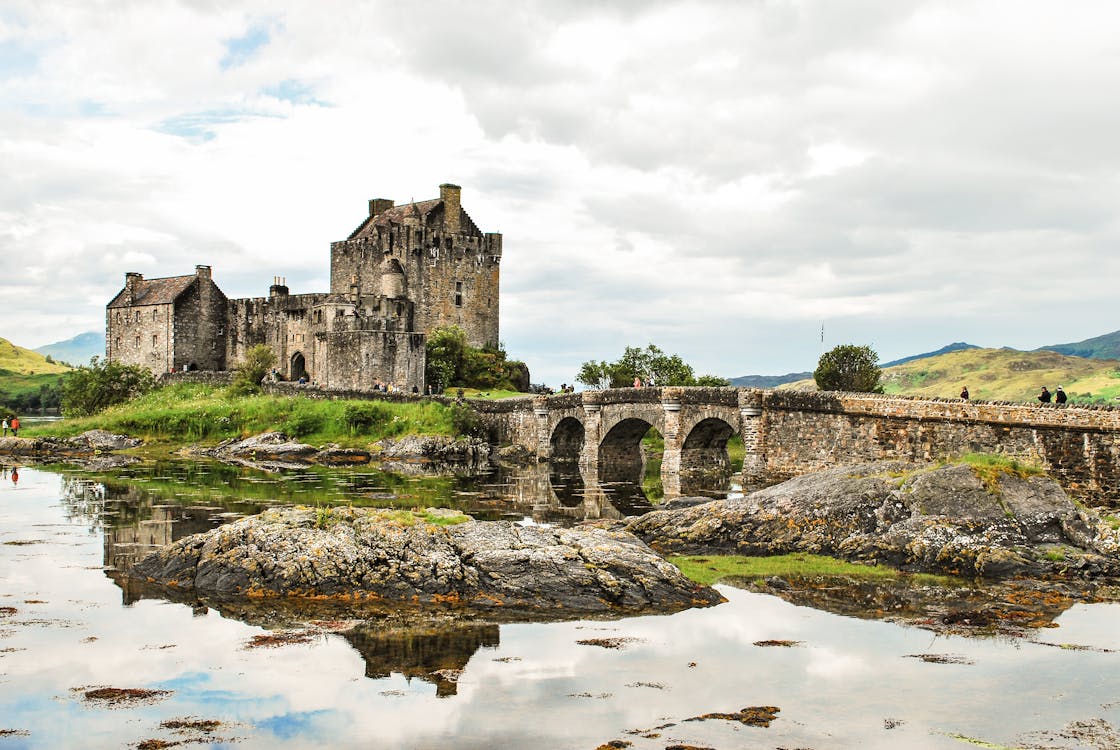 Your heroine, Eleanor, has a list of adventures she wants to complete. What would be on the top of your own list?
I'm a real homebody. My husband is the adventurer and he drags me along. Although I always end up having fun once I get out the door! I would say that currently on the top of my list of adventures is to travel to Scotland. I'd like to poke around old castles, drink some good whisky, and enjoy the scenery.    
What was your favorite scene to write and why?
My favorite part to write in any book is always the scene where the couple finally tell each other how they feel. It's so satisfying after their struggles during the course of the story to write them being together heart and soul. But for Lucius and Ellie this scene would be more than a bit spoiler-y so let me share my second favorite scene, their first kiss. 
Ellie has been in love with her best friend's older brother forever but they have always just been good friends. A death of one of their friends becomes the catalyst for Ellie to evaluate her choices in life and want to take some risks. It's not easy to take risks and the kiss surprises both of them.
——
A gust of wind rustled the flaps of her cloak, and she shivered. Lucius stepped close and wrapped an arm around her shoulders. His body blocking most of the wind. "What are you thinking about, kitten?" 
Ellie grimaced at her childhood nickname. Lucius was the only one that still used it. The silly moniker just proved how he still viewed her, simply as a childhood friend. She sighed. "How life is too short for some. How if I died tomorrow, I would look back and see that I've not done anything with my life. Just existed from day to day, but I never chased any of my dreams." 
"Hey now, that is some heavy thinking." He squeezed her shoulder. "It's never too late to chase your dreams. At least, I hope not. Otherwise, my life will have been a waste as well." 
Ellie turned to face him. His hand dropped to rub up and down her back. 
Lucius's lips quirked up into a wry smile. "Don't be so hard on yourself, Ellie."   
She stared up at his familiar face. Her gaze traveled over his elegantly arched eyebrows, green eyes, a long straight nose, and that square jaw. All parts that should be entirely ordinary, but she'd loved his face for an eon. She thought him impossibly handsome. Not that he would ever know. 
Coward. 
Her first instinct was to step back with a clever, self-deprecating quip. But Ellie shook off that instinct. Not today. Today she would take a risk. She was twenty-four years old and had never kissed a man. Olivia was the same age and had been married and widowed already. Ellie had waited years for Lucius to be her first kiss, but she would wait no more. She slid her hands up and grasped the lapels of his wool coat. 
Those green eyes widened, and one eyebrow rose in question. 
Gathering her courage, she rose on her tiptoes and pressed her lips against his. She had no idea how to kiss someone, but his lips were warm despite the cold, and she found kissing him to be quite pleasant. Ellie tilted her head and brushed her lips across his again. His hand at her back stilled. She dared to glance up and meet his startled gaze. But, oh Lord, what was she doing? Ellie pulled back fractionally, her eyelids fluttered closed in embarrassment. 
Then the hand at her back flexed, and Lucius pulled her hard against him. His other hand rose to frame her face, and he kissed her. Really kissed her. 
A pulse of pleasurable heat raced through her as his lips caressed her own. The tip of his tongue ran along her bottom lip, and Ellie's lips parted at his wordless request. He changed the angle of the kiss, his wicked tongue tangling with hers. Ellie was no longer cold, nor confused, nor sad. There was nothing but the heat of his kiss and his intoxicating scent of lemon soap and tobacco.  
His thumb gently rubbed across her cheek just before he pulled back. He leaned his forehead against hers. "Well, that was a surprise." 
Ellie opened her eyes slowly. She wanted to savor the last moments of her first kiss before she had to face what she had just done. She had kissed Lucius Grisham! It had been everything she'd dreamed it would be. But now, Lucius looked down at her with soft concern. 
All of her breath left her body in one long whoosh. Her face was on fire. Lord, what had she done? What could she say to him? Panic fluttered in her throat, and like the coward she was, she turned and fled across the frozen churchyard. 
What are you currently reading?
I am currently reading To Tame a Scandalous Duke by Liana De La Rosa and next on my TBR is To All The Earls I Loved Before by Fenna Edgewood.
About the Author
From the time she read fairytales as a child, Karla Kratovil was hooked on stories that ended in Happily Ever After. Now as an author of sexy historical romance she gets to craft her own happy endings. Karla lives right on the edge of Northern Virginia's wine country with her college sweetheart, two terrific teenagers, and two blond terriers. She is a Taurus. Like any good earth sign she loves good food, good wine, and getting her hands dirty growing things in her garden.
To keep in touch, sign up for her newsletter on her website – www.karlakratovil.com