Melissa McClone stopped by the Tule blog to discuss the second book in her Silver Falls series, A Slice of Summer!
Where did you get the inspiration for A Slice of Summer?
A Slice of Summer is a sequel to The Christmas Window so I knew when I created Taryn, who worked at Lawson's Bakery, that she would be the next heroine. I just hadn't decided which of the Andrews brothers was the one for her.
As for the situation with the bakery, I wanted to have some sort of trouble there so we could see Taryn's strength. Of course, this led to trouble on different levels—with her father and with a new competitor in the next town over.
And I'll be honest, I loved watching shows like L.A. Law and the Practice. I've always wanted to write a hero who could have been a character on one of them. I only show a little snippet or two of Garrett's occupation, those series were the inspiration for him.
How do you relate to Taryn, your heroine, and how do you hope readers will relate to her? How do you relate to Garrett?
Taryn works hard and wants to do the best job she can at the bakery and as a daughter. I see that in myself with my writing and being a wife and mom of three. Also, my father wasn't that supportive of me quitting my engineering job to write romance, so I totally relate to her issues with her dad thinking she's not the right person to run the bakery. Oh, I can be stubborn like her, too!
I hope readers will understand Taryn's motivations to want to take-over the bakery fully and that her goal/desire will be relatable to them, too. Many of us have thought our lives would be one way until someone tries to step in and change things. And roadblocks to our dreams can come in many forms, but it's up to us to continue to go after what we want or let go of that dream.
As for Garrett, he's a strong alpha-male, who does what he thinks is best. He and Taryn share that trait, and so do I. But sometimes "best" isn't always "right" and that's something we have to learn through experience and time.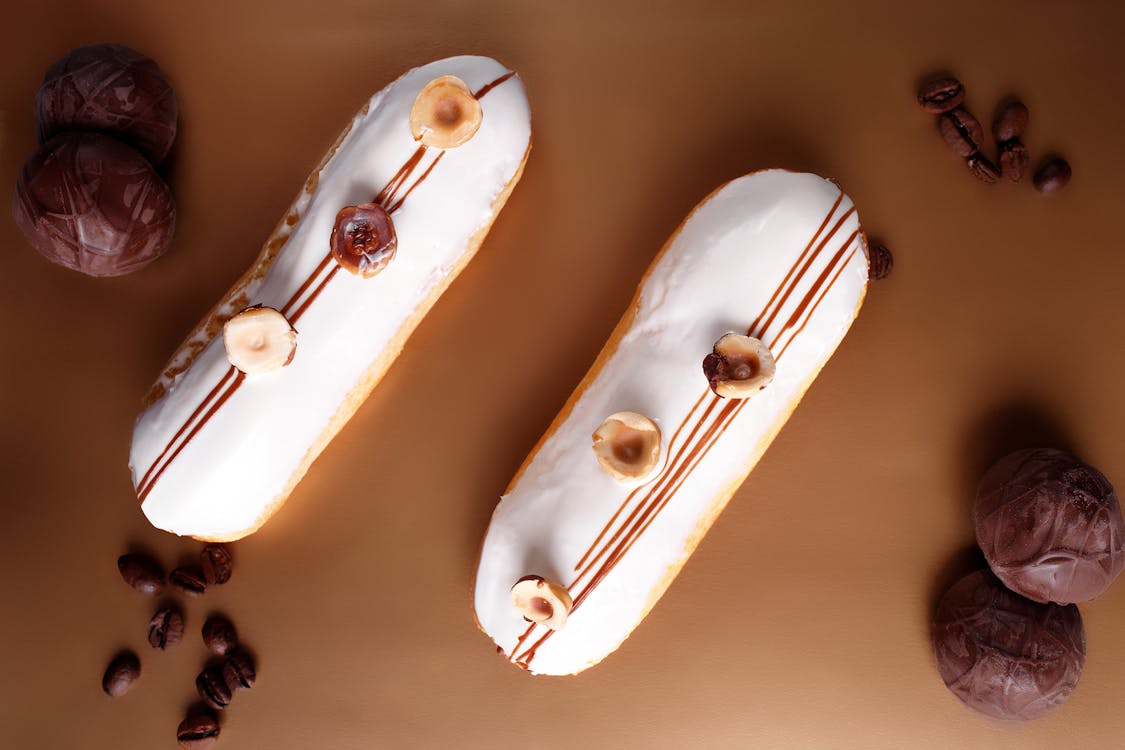 If you went to Taryn's bakery, what dessert/pastry could you not leave without?
Oh, boy. I'd probably walk out with boxes and boxes of things, but I'd want to have one of her eclairs. I love them. I'm sure Taryn and her staff would put their own twist on it.
This is a sweet second chance romance. What drew you to this trope? What's your favorite trope to write?
I love the idea of a relationship not going right the first time whether it be one date or several, and then the couple getting a second chance to try again in the future. Sometimes it's not just the timing or circumstances that are wrong. But later (weeks, months, or years), we're at a different place emotionally and can make a go of it. This happened with my husband, and we've been married twenty-five years. I've used the trope in several books. I love it that much. I'd say second chance and friends-to-lovers are my favorite tropes to write.
What are you currently reading?
I'm currently reading a non-fiction book called Deep Point of View (Busy Writer's Guide) by Marcy Kennedy.
About the Author
With a degree in mechanical engineering from Stanford University, Melissa McClone worked for a major airline where she traveled the globe and met her husband. But analyzing jet engine performance couldn't compete with her love of writing happily ever afters. She's now a USA Today Bestselling author and has also been nominated for Romance Writers of America's RITA® award. Melissa lives in the Pacific Northwest with her husband, three children, a spoiled Norwegian Elkhound, and cats who think they rule the house. They do!