Debra Holt stopped by the Tule blog to discuss the third book in her Tremaynes of Texas series, The Bronc Rider Takes a Fall!
Where did you get the inspiration for The Bronc Rider Takes a Fall?
I got to thinking about a bronc rider, and what they try so hard not to do — take a fall. Then I thought about a bronc rider who actually fell, and wound up not just in the dirt, but also with a beautiful woman on top of him. The rest of that scene came along after that, and the book grew around it.
This is a fun opposites attract romance. What drew you to this trope? What's your favorite trope to write?
Opposites attract is so much fun to write, especially for Trey and Laurie. She isn't his type, and he's certainly not hers. But my favorite trope would be second chances. I enjoy writing those the most. It always brings out the romantic sparks in my mind. 
How do you relate to Laurie, your heroine, and how do you hope readers will relate to her? How do you relate to Trey?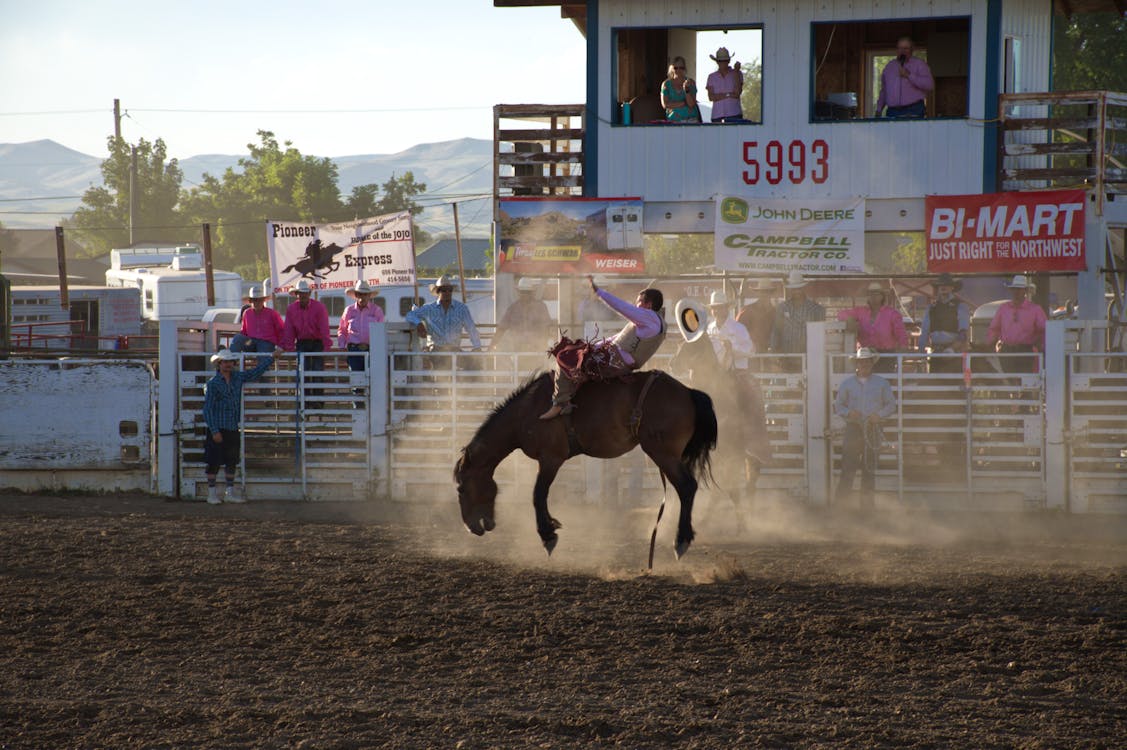 Laurie and I are so much alike. We're both organized and dependable, and we play by the rules. We take the road less risky when it comes to raising a child. And we're both stubborn women who won't risk giving their heart to the wrong person. I hope readers will relate to her strength of character. Her skills at being a single mom. And how she finally believes in love and romance enough to take a chance on a rough and tumble cowboy.
I relate to Trey because growing up, I went to quite a few rodeos and had a few friends who were bull or bronc riders in their teens. There was always a lot of bravado to cut through, to separate the really good riders from those who just talked a good game. I saw Trey as one of the ones who had set a goal for himself, who had chosen a path, and who wasn't going to let others shape him via their misconceptions about "just another Romeo cowboy."
Are your characters set before you begin writing or do you let them develop as you go? What did that development process look like for The Bronc Rider Takes a Fall?
It's strange, but for me, most often, the title comes first. Then there's a blank slate where I draw out my hero and heroine. After that, we're off to the races! The story goes where the characters lead. For this story, the title came, and then I knew I wanted this bronc rider to meet his match… and for the heroine to meet hers. Both Trey and Laurie had to come out of their comfort zones to find each other.
What are you currently reading?
I'm laughing at this question! I miss reading. But right now, I'm under deadlines for my new four-book series, The Texas Heritage Series, so there's zero time to read. Someday…
About the Author
Born and raised in the Lone Star state of Texas, Debra grew up among horses, cowboys, wide open spaces, and real Texas Rangers.  Pride in her state and ancestry knows no bounds and it is these heroes and heroines she loves to write about the most.  She also draws upon a variety of life experiences including working with abused children, caring for baby animals at a major zoo, and planning high-end weddings (ah, romance!).
Debra's real pride and joys, however, are her son, an aspiring film actor, and a daughter with aspirations to join the Federal Bureau of Investigation. (more story ideas!)  When she isn't busy writing about tall Texans and feisty heroines, she can be found cheering on her Texas Tech Red Raiders, or heading off on another cruise adventure.  She read her first romance…Janet Dailey's Fiesta San Antonio, over thirty years ago and became hooked on the genre. Writing contemporary western romances,  is both her passion and dream come true, and she hopes her books will bring smiles…and sighs…to all who believe in happily-ever-after's.