Sinclair Jayne stopped by the Tule blog to discuss her new Christmas book, Lighting Up Christmas!
Where did you get the inspiration for Lighting Up Christmas?
I was inspired to write Lighting Up Christmas after a conversation with friend, author and Tule publisher, Jane Porter, when we were talking about occupations for heroines. She had had a recent meeting with a film producer who wanted heroines outside of the more mainstream film heroine occupations of bakery or shop owner, librarian or teacher, etc. for books geared for Christmas, and I had an image of a woman in a Christmas party dress, work boots and tool belt arriving in a snowy landscape, to save the day—get the lights back on for a party. The way businesses, main streets and homes are lit up for Christmas has always been one of my favorite parts of the holiday seasons—lighting up the dark, welcoming people in. Driving around and looking at Christmas lights was my favorite holiday tradition, and of course I did it with my kids. Riley Flanagan, third generation electrician was born. 
If you could spend the day with Riley or Zhang, who would you choose and what would you do?
While I would love to spend the day with Riley—I love her energy and enthusiasm and go-for-it, no matter what it is approach to each and every day, Zhang's quiet, thoughtfulness and hidden sweet and vulnerable is so appealing to me. I would love, like Riley, the challenge of showing him a different way of experiencing something. He is so intellectual, and Riley is experiential. The scene with her tilting her head back, arms spread wide, to taste the first snow, is so something I would do. I remember being on a first date with my husband, and I stopped in the middle of a Vancouver BC street at midnight coming out of a Pink Floyd show and even in the crowd of people, I stopped and marveled at the moon. He was so surprised and entranced, and I loved that he noticed something he never had before with me—the moon's orange hue, the shift in a breeze, a fragrance, the sparkle of water.
What kind of research did you need to do for this story?
The most research I had to do for this story was about being an electrician. I know less than zero so I googled tools and asked questions and trouble shot problems using YouTube. I also needed to know a bit more about the wine industry of Southern Oregon. I live in Oregon's Willamette Valley, and my husband and I have a small vineyard, Roshni, (yes you are welcome to visit and have a tasting), but we grow pinot noir, and southern Oregon, not so much. So, I researched some local wineries to see what they were producing and read the tasting notes (unfortunately online, not in person…but soon!) Research is a fascinating part of the writing. I learn so much but only a fragment appears in the story, but if I don't feel that I have enough of a knowledge base, I would feel lost and paralyzed about making certain choices.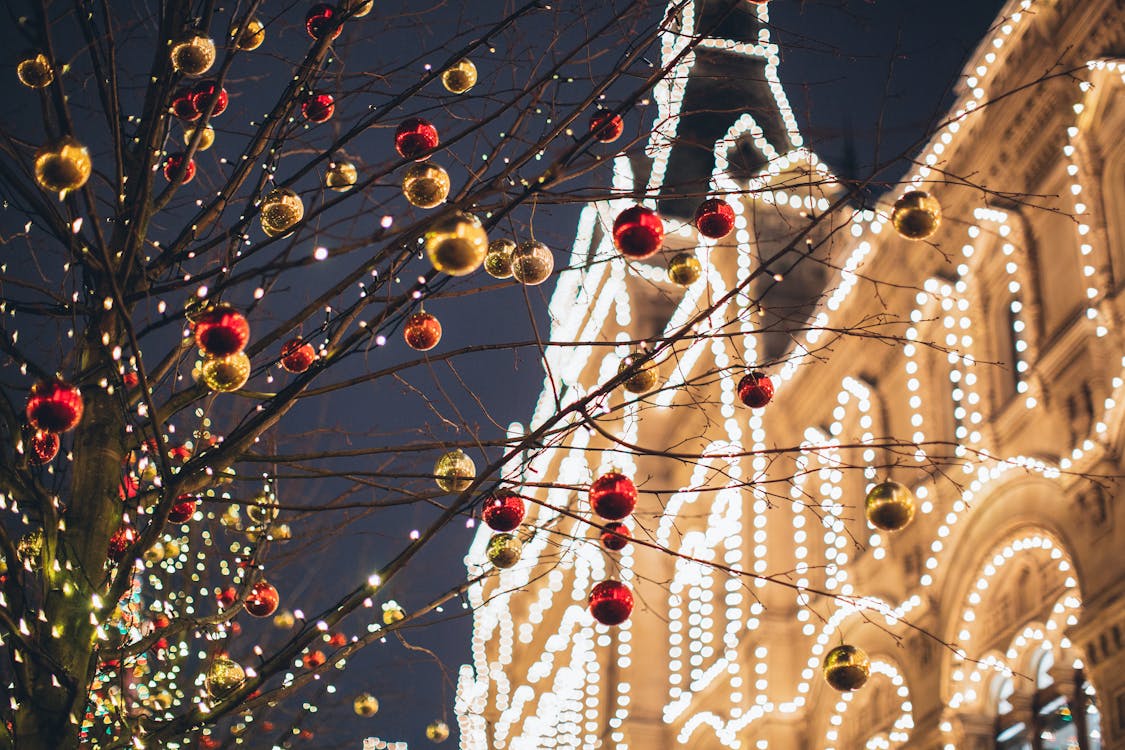 Do you have any favorite Christmas or holiday traditions?
My favorite holiday tradition is wrapping lights around a few key outdoor trees and then driving around or walking different city or town streets to look at decorations. I just feel such a sense of pleasure, sparkle and simple happiness looking at the colored lights against the black velvet of the sky. 
What are you currently reading?
Right now I am deep dive reading one of my own books in order to make edits—definitely not relaxing. I am also an editor for Tule so two of my favorite hobbies are now part of my job (SO MANY fantastic Christmas books in Tule's line up this year), but I also rarely feel like I am working.
I hope you enjoy Lighting Up Christmas as much as I loved writing it.
About the Author
Sinclair Sawhney is a former journalist and middle school teacher who holds a BA in Political Science and K-8 teaching certificate from the University of California, Irvine and a MS in Education with an emphasis in teaching writing from the University of Washington. She has worked as Senior Editor with Tule Publishing for over seven years. Writing as Sinclair Jayne she's published fifteen short contemporary romances with Tule Publishing with another four books being released in 2021. Married for over twenty-four years, she has two children, and when she isn't writing or editing, she and her husband, Deepak, are hosting wine tastings of their pinot noir and pinot noir rose at their vineyard Roshni, which is a Hindi word for light-filled, located in Oregon's Willamette Valley. Shaandaar!