Leslie Marshman dropped in to talk about the second book in her Crystal Creek Mysteries series, The Goode Fight!
Sam Goode is such a strong female character. Where did you draw inspiration for her?
I've always enjoyed books and TV shows that feature strong women. Authors like Lisa Gardner, Jayne Ann Krentz, Karin Slaughter, and so many more have written series with strong female protagonists. TV shows like Homeland, Alias, The Killing, Castle, Rizzoli & Isles, all feature women who kick butt for a living. Admiration for those characters helped me to develop Sam's inner strength to become a Texas Ranger (our equivalent of a state bureau of investigation), and to succeed in that androcentric career. I've heard that authors put themselves into their characters, especially in their first books. The only part of me in Sam is her determination. The fearlessness and in-your-face attitude is all her.
While this is a mystery, there is some romance with rancher Clay Barnett. What song would be in the soundtrack to Clay and Sam's love story?
Always on my Mind by Willie Nelson would, without a doubt, be their soundtrack. Sam and Clay fell in love when they were kids, and that love survived more than a decade of separation and betrayal. It isn't always going to be all roses and rainbows, though. They each have their own issues to deal with, and neither of them is necessarily good at maintaining relationships. But no matter what happens, they'll always love each other.
How did your experience differ when writing book two from book one?
Goode Over Evil was the first book I'd ever written. It had been living in my head for a while, and there was no deadline when I wrote it. By the time I sent it to my agent, it was done. 
With The Goode Fight, I learned to write to a deadline. Dealing with that pressure was difficult, but it also taught me discipline. And I already knew my characters, which allowed me to delve further into their issues and relationships and become more immersed in the town of Crystal Creek itself.
I'd originally planned on having different main characters in each book, secondary characters from the previous books. But my editors and I decided to go forward with Sam as the primary protagonist throughout the series. I was about a quarter of the way through The Goode Fight when we decided this, so it was a good learning experience for me in being flexible and changing directions. I'm thrilled with the final result.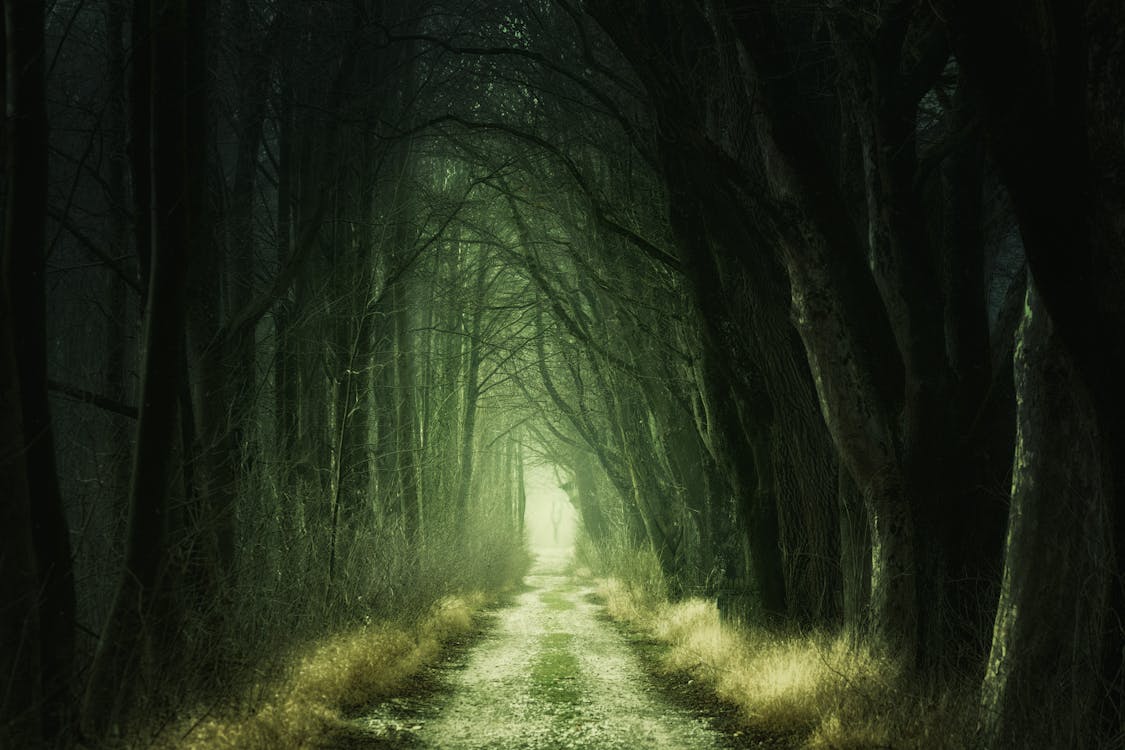 Is mystery your favorite genre to write? How did you get into it?
Mystery and suspense have always been my favorite genres to read, so I naturally gravitated to them when I started writing. I'd studied criminology in college, and had considered becoming a criminologist until I learned it might mean collecting hair from drains. (Yuck!)  I'm obsessed with true crime shows and podcasts, and I'm fascinated with the psychology of serial killers. But it was when I read Lisa Gardner's The Perfect Husband that I said to myself, "I want to write books like this someday."
What are you currently reading?
I'm reading Down the Darkest Road by Kylie Brant, book two in her Cady Maddix Mystery series. A Darker Truth came out on June 1, and I'm catching up so I can dive into the newest one. I also just finished Find Her Alive, by Lisa Regan. Her Josie Quinn, and Brant's Maddix, are both perfect examples of the strong female protagonists that I love to read and write about.
About the Author
Award-winning suspense author Leslie Marshman is (finally) putting her psychology degree to good use, getting inside the heads of her characters and figuring out what makes them tick. She writes novels that feature kick-ass heroines, the heroes who love them, and the bad guys who fear them.
Leslie called Denver home until she married a Texan without reading the fine print. Now she lives halfway between Houston and Galveston and has learned to embrace the humidity. Her household includes two miniature poodles named Harley and Davidson, and a three-legged box turtle named Stumpy.
If she's not at her computer making things up, you'll probably find her camping at a lake, a fishing pole in one hand and a book in the other.