Good afternoon, Tule readers! I can't believe I'm in the blogosphere (brownie points if you understand this reference).
For those of you who don't know me yet, my name is Michelle Morris and I am the newest member of the Tule team. As the in-house editorial assistant, my main focus is to serve as a liaison between the authors and the publishing team. In other words, I am in charge of understanding an author's vision and making sure it is upheld from a book's conception to its publication.
So, what does an editorial assistant's day-to-day look like?
Every day is a little different. Some days are focused on organizing information from authors and creating "book bibles." This can become a challenging puzzle, especially if I'm working on a multi-author series. On these days, Google Calendar is my best friend. Other days are dedicated to building buzz for a series, which might include curating a list of possible reviewers to send books to, drafting social media posts, and discussing front list marketing strategies. And sometimes, I juggle a bit of both, in addition to main editorial tasks such as brainstorming titles, writing jacket copy, refining proposals, and developing story.
But one task that is consistent (besides cooing over Abby, our sweet office dog) is evaluating submissions. After a day at work, I like to pour myself a cup of tea and read over any manuscript that I can get my hands on.
Working as an editorial assistant is an incredibly rewarding and exciting experience. Besides having the satisfaction of getting amazing stories into the hands of readers and working with creative geniuses, I also receive pictures of dogs and hot guys in my email almost every morning. Sounds like a good life to me.
To date, my biggest project–and one that I work on almost daily–is organizing the rebrand of The Cherry Lake series.
At Tule, we are incredibly excited about this upcoming rerelease, which will transform the series from a publisher-driven one to an author-driven one. On December 16th, each book will be revamped as the start of four new spin-off series, all set in Sweetheart, Montana. This charming town is brought to life with Cherry festivals, dances, and sweet love stories. I am incredibly honored to have the opportunity to work with such talented (and kind) authors and cannot wait to "visit" Sweetheart!
Be sure to keep an eye out for The Starrs of Sweetheart, coming December 16, 2016. And if you want to keep up with all things Tule, don't forget to subscribe to our newsletter here: http://tulepublishing.com/about/#subscribe.
---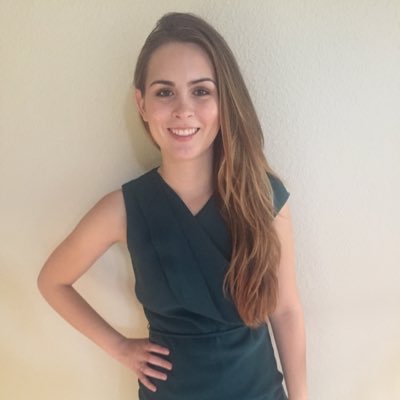 Born and raised in sunny California, Michelle Morris graduated summa cum laude from UCLA with a bachelor's degree in English. After attending the Columbia Publishing Course, Michelle secured an internship at Folio Literary Management, where she served as a literary agent assistant. In 2016, she abandoned her travels with Ash and friends to join the Tule Publishing team as their in-house editorial assistant. When she's not reading (a rarity, indeed), Michelle enjoys cuddling with her adorably chubby corgi, Dexter (yes–named after that Dexter), practicing her flute, and Snapchatting pictures of her food.