Susan Lute stopped by the Tule blog to discuss her new Angel Point Christmas book, The Christmas Makeover!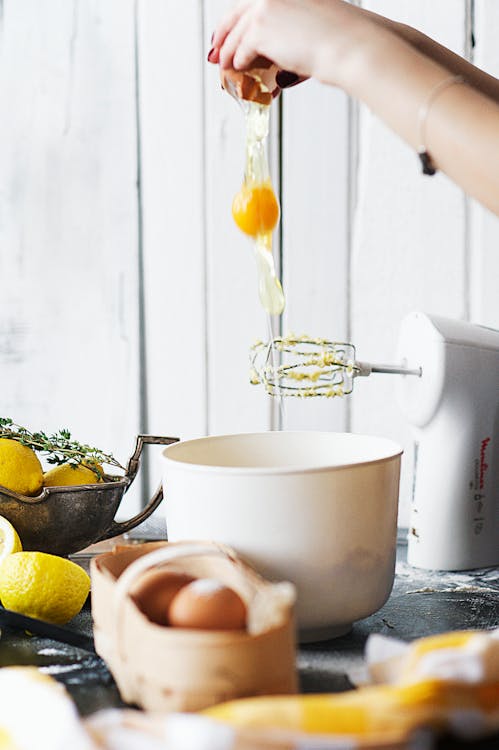 If you could spend the day with Grant or Faith, who would you choose and what would you do?
That is an interesting question. I'd love to spend a day with both Grant and Faith. Faith has heart. She loves her granddad. She fits in two worlds—city and country. If I spent the day with her, I would be thrilled to help her work on costumes for the play. I used to make my own clothes when I was younger. Working on costumes with Faith would be super awesome. On the other hand, I love Grant—and who wouldn't—because he always has a plan. He trusts Faith. She's the one he turns to in a crutch. The fact that he makes the best apple fritters in Angel Point is just a bonus. Taking one of his baking classes screams fun! Sorry Faith. It's a toss up but I have to say, learning to make apple fritters from a man who is not shy about wearing mismatched socks wins hands down.
The Christmas Makeover is a sweet friends to lovers romance. What drew you to this trope? What is your favorite trope to write?
More often than not I write a friends to lovers romance. It's my favorite trope. My second favorite is an arranged marriage set in today's world, mostly because it's such a challenge to make it believable in a contemporary romance. And writing a Christmas story . . . what could be better? When I first started thinking about Grant and what his Christmas story might be, I knew I wanted him to need a makeover, ala Ebenezer . . . er Eleanor . . . Scrooge. He's the geek baker who wants to be more. Who would be his accomplice for this task? It could only be his best friend, Faith, who brought her own complications to this holiday adventure.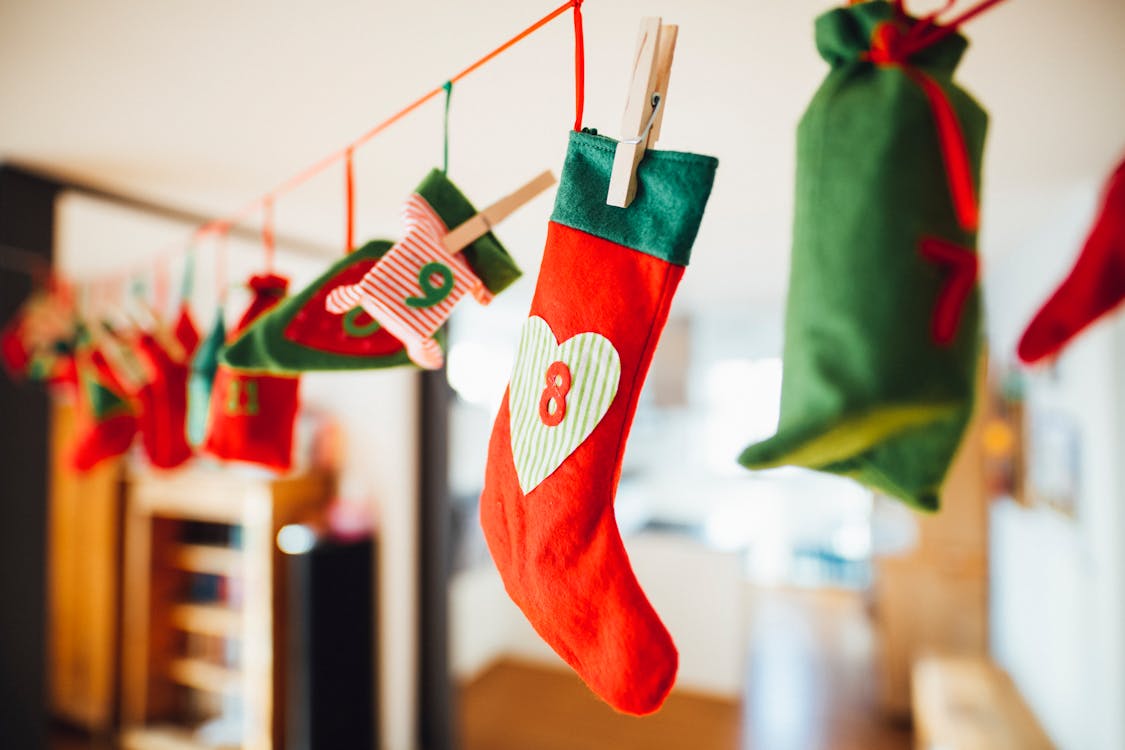 Are your characters set before you begin writing or do you let them develop as you go? What did that development process look like for The Christmas Makeover?
The short answer is that, while I plot a story ahead of time, when I write, what unfolds is sometimes only loosely related to the outline I start with. Which is okay. I like surprises along the way. Before I plot a story, I do a lot of upfront work on my characters. Grant for instance, has always been a baker. His archetype is the best friend. Faith's archetype is my favorite to write, the spunky kid. This is a Christmas story, so that is a major plot line in this novel. Grant loves, loves, loves Christmas. Faith is more bah humbug. I dive deep into all the characters', primary and secondary, goals, motivations, and conflicts. I answer a few questions about who they are at the beginning of the novel and where they will end up at the end. Again, it's the surprises that make getting to know them worthwhile. For instance, who knew Grant always wore mismatched socks and why?
What was your favorite scene to write and why? 
For me, every scene locks into the next. As I'm writing, I see them moving across the screen like a movie. That makes it hard to pick my favorite, but I guess I would say my favorite scene is when Grant realizes he wants more than to be best friends with Faith.
"Is Tara coming?" Faith wrapped both hands around her cup. She wore knitted fingerless gloves. Her fingers were tipped with charming Christmas-red nail polish. 
"She can't make it."
"Oh no. Why?" Faith leaned against his arm in sympathy. His chest warmed. "Grant, we can fix this. We'll just go and convince her to come and participate in the festivities."
"Hold on there." He stopped her with a light grip on her arm. How could he put this? "She's busy learning her part, and it's okay. Honestly."
She searched his face. "Are you sure?"
"Absolutely." He gently urged her forward. Stuart and his grandma had already followed the carolers and were half a block ahead. He bent his head so Faith could hear better. "How about we make a new pact. The rest of this week is all about enjoying Christmas."
The frown line between her brows cleared. Her lips turned up as she tugged on his coat, pulling him forward. "Deal."
They spent the next hour caroling. The parade ended in Seagull Park north of Warren. A lone fir tree sparkled with lights and decorations from the star tree topper to the bottom limbs while lamplight cast a cozy glow over a Christmas village of booths selling everything imaginable for the holiday: wreaths, stockings, candy, books, small toys, food and drink. Santa was seated in his sleigh chair by the tree, and elves helped kids line up to tell Santa their Christmas wishes.
He watched the kids bounce around in line. Angel Point would be the perfect place to raise a family. He'd always known that, but tonight, it seemed so much more real.
He glanced at Faith as he escorted her to a fire pit in the middle of the celebration. Wood benches formed seating around a low fire. Sitting, he patted the bench beside him. "When do you want to have your next baking lesson?"
"What will we be making?" She sat beside him. The reflection of Christmas lights sparked in her dark eyes.
"My almost famous Christmas fritters, of course."
"Of course. About time, too."
He laughed and shrugged one shoulder. As much as she loved eating them, it was a given the fritters wouldn't be a hard sell. "So, the menu is okay with you?"
Her tinkling laugh woke up his pulse. "Oh, yeah. More than okay."
"There you two are," his grandma said at his elbow. "We wanted to let you know we're going to head to Stuart's. A movie and a nice, warm Christmas drink are calling our names."
"I have the original version of Miracle on 34th Street." Smile lines fanned out from Stuart's eyes as he turned to Faith. "Can Grant bring you home?"
"Sure can." Grant turned to his enchanting companion. "Right?"
"Maybe. I don't get into a vehicle with just anyone," she teased, leaned over, and looked at his feet. "Let me see your socks." 
Uh-huh. Who knew Faith Hathaway had a sock fetish? 
It was a good thing the old Grant hadn't gone anywhere. He pulled up both pant legs just enough to display his favorite mismatched socks. 
It started to snow.
"You just bought yourself a passenger, Mr. Reed," she smirked, holding out her hand to catch the slowly floating snowflakes.
He pulled her up and drew her into a dance that had the makings of a lively waltz. When they stopped, laughing, his grandma grinned and with a brief wave, disappeared with Stuart into the surrounding crowd.
"How about tomorrow for your lesson?" he asked as they made their way to the booth that sold candy canes.
"I can come to the bakery after three."
"That works. I'll have everything ready when you get there."
Grant was pretty sure he hadn't seen Faith enjoy anything as much as exploring every booth in the village. They found gifts for their grandparents. Talked to folks they knew. When he dropped Faith off at her granddad's house, his grandma's car wasn't there. 
He waited, watching until she turned on the doorstep and waved before going inside. 
She hadn't mentioned hearing from her producer friend, and he hadn't quizzed her. There was no denying she'd had fun tonight. Grant hadn't wanted to throw a wrench in the evening. 
Angel Point had definitely shown Faith her true Christmas colors. The only problem? He'd also discovered that if he weren't careful, where Faith Hathaway was concerned, his heart could easily take the plunge and never be the same again. And he was starting to think, the fall might be worth it, even if all he was to her was just a friend.
What are you currently reading?
Currently, I'm reading a new release from Susan Elizabeth Phillips, Dance Away With Me. SEP is one of my favorite authors, and as usual she doesn't disappoint. This novel may be her best story yet. I love it!
About the Author
Susan is an award winning author of contemporary romance, women's fiction, and dystopian romance. Like all children of military families, she spent her childhood moving from one duty station to the next. She likes to say she is first and foremost a wife, mother, sister, daughter, friend, dreamer, and novelist. These days, when not working as a Registered Nurse, she remodels her house and writes whenever she can.