Eve Gaddy stopped by the Tule blog to discuss the first book in her Texas True series, Texas Forged!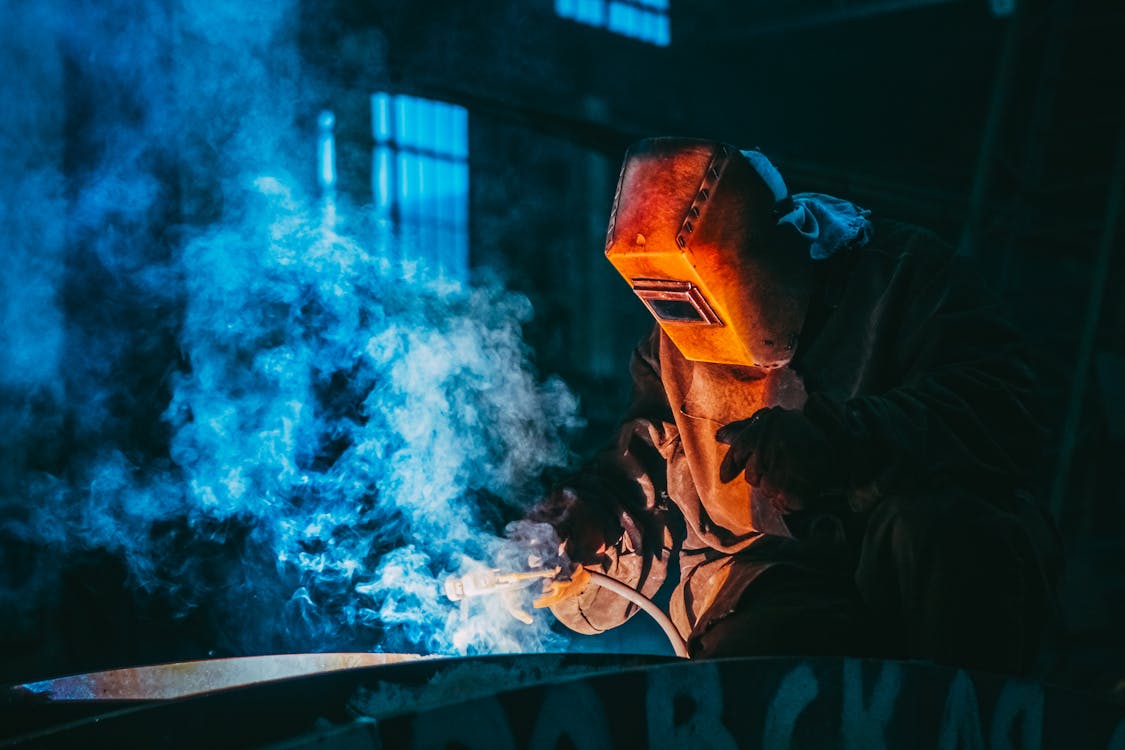 Where did you get the inspiration for Texas Forged?
I have always been fascinated by artists of any sort. Painters, sculptors, authors, any sort of artist. A friend took me to see a metal artist's workshop. It was amazing, as was her work. I knew then that someday I'd write about a metal artist. Gabe Walker, world famous metal artist, has been in several previous books and I've been wanting to tell his story. Also when I was first imagining him I went through a ton of pictures of metal sculptures of all kinds. Research is so fun.
This is the first book in the Texas True series, but it isn't your first time writing a story set in Whiskey River. What was it like to come back? Will we see any familiar faces? 
Both Gabe Walker and Chantel Chandler, the hero and heroine, have been in several previous books. They both have siblings that have been in other books. And of course, Whiskey River isn't complete without mention of the Kellys and Blues. (Be still my heart. I love those guys.)
If you could spend the day with Chantel or Gabe, who would you choose and what would you do?
Gabe, definitely. Have you seen those muscles? Plus he's a sweetheart. What can I say? I'm all about the guys. :) I would get some one on one instruction in how to create a metal work. Very close one on one instruction!
Are your characters set before you begin writing or do you let them develop as you go? What did that development process look like for Texas Forged?
The major characters were mostly set from being in other books. However, I didn't know that much about them so they developed into full-fledged characters as I wrote. That's why the first of the book is often so hard because I don't really know the characters yet.
The development process—Hmm. I usually look for pictures first. Here are Gabe, Chantel, and one of the tiny figurines he made for her.
Sometimes I'll interview my characters. I never have a set format. I sit them down and fire questions at them about things I want to know. Sometimes they answer. Sometimes they tell me to buzz off. And not that politely!
What are you currently reading?
My book that's due, the third one in the Texas True series. It's Marshall's story. That's for work. I'm revising it before sending it to my editor. For pleasure I'm reading the latest JD Robb. Faithless in Death, I think. But before that I discovered a new to me author, Kylie Scott. I read her book Lies and really liked it so I started on her Stage Dive series about a rock band. I tore through those books in record time. Very funny, very very sexy. The first one is called Lick. It's about a girl who goes to Vegas to celebrate her 21st birthday and wakes up married to a rock god. And has absolutely no memory of it! They're written in first person which I ordinarily have a hard time with. (Except for Mary Stewart and Elizabeth Peters. :) But first person is really perfect for these books. 
About the Author
Eve Gaddy is the award winning, national bestselling author of thirty-nine novels. Her books have sold over a million copies and been published in many countries and several languages. She writes contemporary romance, romantic suspense, romantic mystery, and a bit of paranormal romance as well.
Eve's books have won and been nominated for awards from Romantic Times, Golden Quill, Bookseller's Best, Holt Medallion, Daphne Du Maurier and many more. Eve was awarded the 2008 Romantic Times Career Achievement award for Series Storyteller of the year, and was nominated for a Romantic Times Career Achievement Award for Innovative Series romance. She loves her family, books, electronics (sometimes), the mountains, and East Texas in the spring and fall (but definitely not in summer.) She also loves a happy ending. That's why she writes romance.