Winter Austin stopped by the Tule blog to discuss the first book in her Benoit and Dayne Mystery series, The Killer in Me!
Where did you get the inspiration for The Killer in Me?
The Killer in Me started out as an idea about corruption in a small town sheriff's department. It was originally supposed to be set in Louisiana, but I enjoyed writing the setting in my home state of Iowa when I came back here. It's unique in the fact that there are so few books out there set in Iowa. And we have plenty of the "good ole boy" network that goes on here that my plot of family-feuds and law enforcement corruption is real enough. Elizabeth Benoit had a slight name change to be who she is, but she's always been the sheriff who took over with the intent of disrupting that good ole boy system.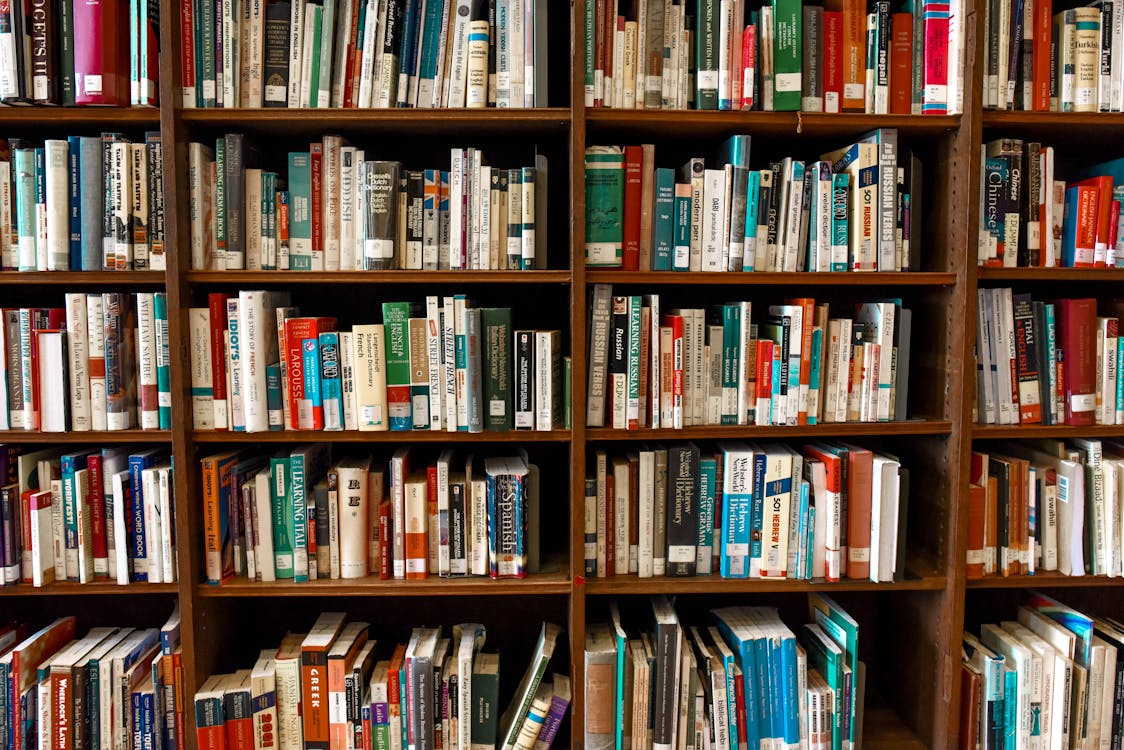 What kind of research did you need to do for this story?
I have a full bookshelf of research books on police procedure and autopsy stuff. I belong to a few crime writers' groups so if I needed something answered I couldn't find on my own, I have that outlet. But my biggest research came from the connections I have. A long-time friend of mine is an LEO with a local police department, he keeps me as straight and narrow as I can get. For emergency medical situations I tapped the shoulder of a friend who is a veteran and a former Critical Care EMS.
The Killer in Me is my tenth novel in a long line of other books that have military and police characters. I will tap into what I've learned in the past to reduce the length of time I need to research. But it really helps to have people who are in the field who can read and help correct you.
Elizabeth Benoit is such a strong female character. Where did you draw inspiration for her? How do you relate to her?
I have a thing for writing strong women, it's kinda my signature. In fact, my best friend gave me a bracelet that is Morse Code for Kick-Ass because that's how she sees me.
It's taken me a long time to grow comfortable in my mindset and be who I really am, believe me that is hard when you're an Introvert. I was the girl who said enough is enough when the boys were the ones getting to do all the fun things, and stood my ground with them, earning their respect. Exclusion is not part of my language and I'll be in your face if you pull it on me. What I write about with what Elizabeth, and Lila Dayne, experience are the same things I see and have dealt with during my life.
Elizabeth is every woman I have ever encountered; from military wives and servicewomen to the lady running her own business in a market that is dominated by men. She's the rancher and farmer who knew when it was time to stand by her man, and when it was time to take the reins and lead. She's my daughter, who has stood toe to toe with arrogant adults and put them in their place and is paving her way through the world to her own tune.
This is who Elizabeth is for me.
What was your favorite scene to write and why?
I liked writing a lot of the scenes between Elizabeth and her ex-husband, Joel, or Elizabeth with Deputy Rafe Fontaine. Also, those scenes between Lila and Deputy Kyle Lundquist. While this isn't a novel for romance purposes, you can't have characters interacting without some kind of romantic elements. But I really liked the ones with Elizabeth and Lila together, showing their dynamics and how Elizabeth becomes sort of a mentor to Lila, despite the fact that Lila has the law enforcement experience.
The best scene between them is when they first meet:
Lila Dayne stood at parade rest, the deep-seated training instinctual, while the woman who held her future in her hands perused the dossier at her leisure. Off in the corner on a chair better suited for the dump, a red and white border collie watched her. Trying to ignore those brown orbs boring holes into her soul, Lila stared at the bare wood paneling above the sheriff's head. 
Knock, knock, the seventies were calling.
Sheriff Elizabeth Benoit was not what Lila expected. To have a woman sheriff was rare in this country, rarer still in a rural community like Juniper, Iowa. It mattered little to Lila. She needed this job. This deputy position with the Eckardt County department was about as perfect as she could get.
"You have an impressive résumé, Ms. Dayne." The older woman's gaze lifted to meet Lila's. "It would seem taking this deputy position would be a step down from what you were doing in Chicago."
"Ma'am?"
"You worked in one of the roughest precincts, did a stint with a few narcotics task forces, trained with SWAT, and the coup de grace, you passed your detective exam and worked one year in homicide. So, why come here?"
Because this place gave her the promise of a new start she sorely needed. "Ma'am, if I may, I'm still not comfortable discussing certain private matters."
Steepling her hands, the sheriff folded her fingers together as she rocked back in her chair. Those piercing dark brown eyes, so like her canine companion's, roved over Lila, seeming to pick apart the elements that made her whole and find the parts that were missing. Never one to back down, Lila did her own scrutinizing.
Elizabeth Benoit was a tall woman, standing a good five inches over Lila, with rich brown hair that skimmed her shoulders. A gold star glinted over the left pocket of her desert tan uniform top, declaring to all she was top of the food chain. Except for some bits of leaves clinging to her hair and shirt, she was put together with near military precision. A tidbit of knowledge Lila tucked away for future reference.
"For the sake of an argument, I won't press the matter." The sheriff tapped the dossier file. "Everything I need is right here. I can study your file and read up on all of your past accomplishments 'til the cows come home. What these papers can't tell me is what I want to know by listening to you. You have outstanding credentials, a stellar law enforcement career, and you fast-tracked through the ranks in Chicago PD. Eckardt County is by no means a place to advance a career. Especially for a woman."
"Correct me if I'm wrong, ma'am, but you are the sheriff of this county, are you not? Elected by the people to keep them safe? A woman sitting in a position of power normally controlled by men. I'd say that's a fine career advancement."
Lila enjoyed watching the warm smile appear on Benoit's lips.
"That being said, I need to know one thing from you, Ms. Dayne. I need to know where your focus lies."
"My focus?"
"The deputy whose position you applied for quit. Let's just say there was a major difference in opinion that caused the man to forsake his career. Before I make any final decisions, I want to hear from you what your intentions are for this job and if Eckardt County is a place you can see yourself living in for a good long while. To be frank, I have no intention of appointing someone who will bail on me the moment things go south."
On the spot. No holds barred. Everything the dispatcher had mentioned about Elizabeth Benoit was true. Finally, someone who didn't give a damn about their political rising star and was ready for real police work.
"Ma'am, I firmly believe this position came available at just the right time for you, and for me. I wouldn't have bought a house here if I wasn't certain of where I wanted to live. Being from Chicago, there isn't much I've seen or dealt with that makes me turn tail and run. The final decision is yours, but I don't sense that you're willing to turn me away."
What are you currently reading?
I'm in the middle of reading 2 historical mysteries. Murder on Black Swan Lane by Andrea Penrose the first book in her Wrexford & Sloane Mystery series. And A Duty to the Dead by Charles Todd the first book in the Bess Crawford mystery series. (At the time of writing this, I just learned that the mother of the duo of Charles Todd, Caroline, had just passed away.)
When I'm writing I tend to stay close to what I write, but not in the same time period. I've really gotten interested in books set during the Regency era and the World Wars.
About the Author
Winter Austin perpetually answers the question: "were you born in the winter?" with a flat "nope," but believe her, there is a story behind her name.
A lifelong Mid-West gal with strong ties to the agriculture world, Winter grew up listening to the captivating stories told by relatives around a table or a campfire. As a published author, she learned her glass half-empty personality makes for a perfect suspense/thriller writer. Taking her ability to verbally spin a vivid and detailed story, Winter translated that into writing deadly romantic suspense, mysteries, and thrillers.
When she's not slaving away at the computer, you can find Winter supporting her daughter in cattle shows, seeing her three sons off into the wide-wide world, loving on her fur babies, prodding her teacher husband, and nagging at her flock of hens to stay in the coop or the dogs will get them.
She is the author of multiple novels.